5 Things to Know About It's In His Kiss
1. This book is the 10th book in Jill Shalvis's fabulous Lucky Harbor series. If you love book series about small coastal towns with a ton of quirky and funny characters, you should definitely check this series out.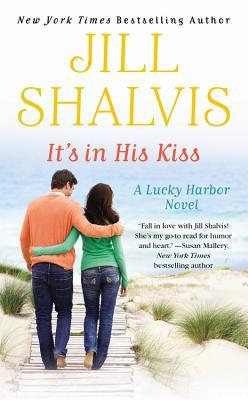 2. It's In His Kiss focuses on Becca Thorpe, a retired classic pianist who moves to Lucky Harbor to move on with her life. She writes jingles for an agency and also picks up a job at Lucky Harbor Charters, where she meets the boss Sam and has an instant attraction to him.
3. Right off the bat, I liked Sam. Sure, he's a little grouchy and a little preoccupied with being in charge of everything, but you could tell right away that he had a good heart. Him and Becca did not see eye to eye on everything but in the end, they both usually had the same ideas in mind.
4. The side characters in this book really help extend the story! One of my favorite parts of this story was watching Sam's relationship with his father, Mark, develop. It just goes to show that people really do change and it's important to not be so stingy about giving people second chances.
5. The ending? Let's just say that it was incredibly satisfying, but I also was unsuspecting of what would happen. Check this book out for a sweet (but slowly developing) romance and a lot of laughs!
Until next time,
Marian