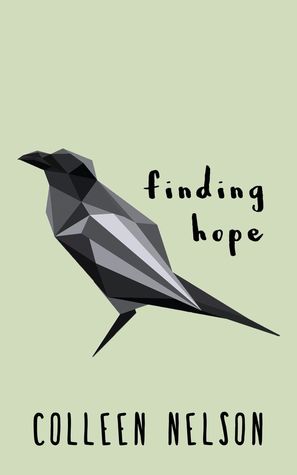 5 Things to Know About: Finding Hope by Colleen Nelson
1.
Finding Hope
is a young adult novel by Colleen Nelson. It centers on the relationship between Hope and her brother Eric. Even though the two are part of the same family, they live drastically different lives. Hope is going off to private school so that she can escape life in her small town. Meanwhile, Eric is living on the streets and just trying to survive. He is a drug addict who has been kicked out of his household for the side effects of using.
2. Maybe it's just because I have totally different life experiences, but I found it hard to connect with Hope and Eric. Hope, because she's so mopey. I didn't really enjoy her poetry either. And Eric, because he's obsessed with getting high.
3. The unveiling for Eric's back story was done nicely. I found his trek believable because as readers, we're introduced to his back story little by little. By the end of the book I was like, "
That's
why he is the way he is." And it all made sense.
4. The plot with The Ravens was a valuable lesson to read about. It's a good reminder for young adults who pick up this book that you can't just trust anybody and that safety is important, especially on the internet. You have to be as careful with yourself online as you possibly can. Otherwise, you'll end up in an unfortunate bullying situation like Hope did.
5. I'm glad that when the absolute worst happened, Hope was able to rise above it all and stand up for herself. Another valuable life lesson for young adults to read about.
This is my 3rd book that I've read in 2016. I'm ready to demolish my yearly reading goal! ;)
Take care,
Marian
Thanks for the review copy, NetGalley! Check out the goodreads page to find out more about Finding Hope's upcoming release!