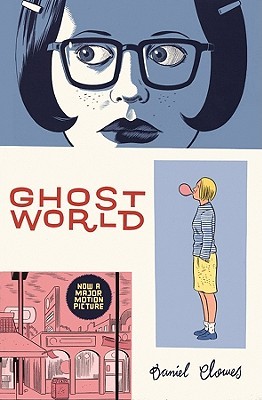 1. Ghost World is a graphic novel by Daniel Clowes. It tells the story of two girls named Enid and Becky who are best friends.
2. I liked this graphic novel in that it's full of weird, sometimes uncomfortable, meandering conversations between the two friends. It gives you a good look at the friendship between Enid and Becky. They're the kind of friends who can use foul language and say anything to each other and it's not a big deal.
3. I thought it was funny how mean they were to Josh. Is that a bad thing to say? I just think it's funny when teenage girls are mean to teenage boys.
4. The art and coloring was really neat. Exhibit A is below.
5. There's
a movie
with Scarlett Johansson and Thora Birch in it. What! This is going to to top of my to-watch list.
Take care,
Marian