I'm a little embarrassed to admit this, but I started listening to Christmas music last weekend. I downloaded a few new albums (
Christmas in Harmony
by Wilson Phillips &
A Holiday Carole
by Carole King) and happily typed away on my laptop while getting into the Christmas spirt!
I know, I know. It's way too early for that.
But maybe it's not! I was on NetGalley the other day and realized that there are so many awesome Christmas books being released this Fall and I want to read them all!
Obviously I can't read them all, but my goal is to read 5. Here's a look at what I downloaded this week.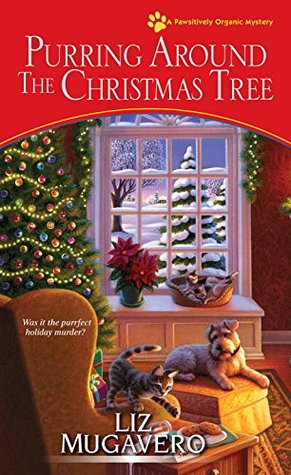 In the New England town of Frog's Ledge, the Holiday Light Festival is a Christmas tradition. Killing Santa is not. To bring joy back to the season, organic pet patisserie owner Kristan "Stan" Connor will have to find another Santa before it's too late.
To the townspeople's delight, the annual lighting of the tree is a spectacular success. Unfortunately, Santa pulled up in his sleigh, DOA. At first Stan is sure it's Seamus, her boyfriend's uncle, inside the red suit. But the victim turns out to be an employee from the town's Christmas tree farm. Rumor has it the deceased was a mean drunk with a soft spot for feral cats. Stan has no idea why he was dressed as St. Nick--or why he's dead.
Meanwhile, Seamus, a jolly Irishman who comes to America every December to visit his pub-owner nephew, is nowhere to be found. Could he just be off on a Boston bar crawl? Or is something more sinister under the tree? Seamus was supposed to be dressing up and posing for pet pictures with Santa at the shop, but the dogs and cats might have to find another lap to curl up in if Stan doesn't solve two mysteries soon. Or murder might be the only thing under the mistletoe this holiday.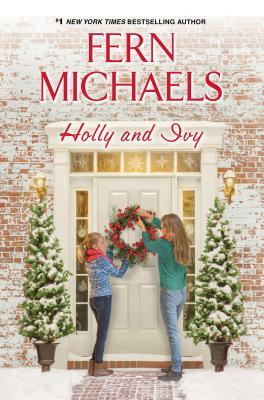 The flames of memory always seem to glow a little brighter during the holidays. Perhaps that's why this time of year is so difficult for airline heiress Ivy Macintosh, as she faces thoughts of yet another festive season alone. Since the plane crash that claimed the lives of her husband and two children eight years ago, she's been submerged in grief.
When eleven-year-old Holly Greenwood knocks on her door, lost and frightened after a forbidden visit to her singing teacher, Ivy's self-imposed exile is shattered. Holly has an extraordinary voice, and wants nothing more than to perform in an upcoming Christmas musical. Holly's father, Daniel, doesn't allow music in their home, refusing to give a good reason why--just as he refuses to talk about Holly's mother. Ivy has no idea how closely she and Daniel are linked by their tragic pasts, yet she's drawn to the warmth she senses beneath his gruff exterior. And as Christmas nears, their shared concern for Holly begins to draw Ivy back into the world again . . . and toward a family who may need her just as much as she needs them
Allison Stuart has always been the odd-woman-out of her family. She wears her jeans a little too tight, colors her hair a little too blonde, and instead of going into medicine and law like her sisters, she runs a diner. She's also the only single sibling left. And while she won't change her style, and her meatloaf is to die for, thank you very much, she wouldn't mind her share of wedded bliss. So she makes an early New Year's resolution: No more meaningless flings.
Drop-dead sexy Luke Hamilton is everything Allison has sworn off. His only serious relationship has been with his five-star restaurant, Le Cygne Noir, in Chicago. When he's threatened by a lawsuit, Luke decides to hide out in Pineville, Michigan, until the statute of limitations runs out. The small town is filled with Christmas charm, but he can't imagine living there. Heating things up with the hottie who owns the local diner would make his exile bearable—if he can convince her to give up her ridiculous resolution
SNOW SHINE ON ICE MOUNTAIN
Kelly Long
When staid Naomi Gish's mischievous father hires strapping Gray Fisher at their candle shop for the season, she's positive the old man has an ulterior motive. She doesn't need help--but as Gray learns the craft of candle making, Naomi learns that love is not only possible, but God's most precious gift.
A HONEYBEE CHRISTMAS
Jennifer Beckstrand
Of all the sacrifices Bitsy Kiem made to raise her three nieces Amish, giving up her Englisch life was the only thing she missed. With the girls married now, she has a chance to kick up her heels this Christmas--unless widowed Yost Weaver can convince her that Plain love is a flame that will never go out.
THE CHRISTMAS CANDLE
Lisa Jones Baker
Blessing those in need at Christmastime is one of Lydia's favorite traditions. But without her newly married sister's help this year, the task seems daunting--until handsome Mennonite John King shows her that hands joined to do good may unite hearts, as well.
Bret Radner once dreamed of being a hard-hitting journalist, exposing corruption and writing Pulitzer-winning pieces. But heart-tugging circumstances kept him at the Tall Pine Gazette, where small town life, new neighbors, and human interest stories are the news. In charge for the entire holiday season, Bret is determined to run the newsroom right. Yet with a too-pretty rookie reporter to train, he finds himself challenged on just about everything . . .
A waitress at the Pine 'n' Dine restaurant, freelance reporter Chloe Davenport finally gets her big chance to work full-time for the Gazette. But proving herself to her handsome boss won't be easy. He turns down all her holiday-themed stories and, in fact, doesn't seem to like Christmas at all. Yet the closer Chloe works with Bret, the more she realizes that his tough exterior conceals a hidden hurt . . . and a heart she wants to fill with glad tidings of great joy--for many seasons to come
Have any Christmas book recommendations? Or music recommendations? Let me know in the comments!
Yours truly,
Marian Elizabeth
to keep up to date with all my latest ramblings! :)